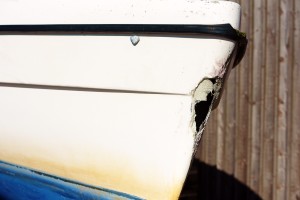 Boating Accident Lawyer Fort Lauderdale
Maritime laws are considerably different than land laws. If you have been injured in a boating accident or on a cruise ship, your best option is to hire an experienced law firm to look after your interests. Attorney Joseph Wagoner is experienced in handling claims for injuries which happened on-board boats and ships.
Boat Accidents
Joe Wagoner is an experienced boater who knows the standard procedures of operating pleasure boats and many other vessels like Jet Ski personal watercrafts. If you have been involved in a Jet Ski or boat accident, the Law Office of Attorney Joseph Wagoner is committed to fighting for your rights.
Cruise Ship Accidents
Every year, thousands of passengers are injured on cruise ships. This includes the ship itself as well as accidents on tenders and cruise-sponsored excursions. Just because you were not actually on board the ship, it doesn't mean you are not entitled to recover damages.
What is most important about cruise accidents (and what most injured passengers don't know) is that the majority of cruise lines have a one year term limit for filing an accident claim aboard a cruise ship.
Additionally, cruise lines require that actions against them be filed in the United States District Court, Southern District Miami Division – i.e. Federal Court. Make sure you hire an experienced attorney like Joe Wagoner; one who has passed the rigid examinations required to practice in Federal Court.
Please don't accept any offers made by any insurance company (or others) trying to settle your boat or cruise ship accident. Joe can help you obtain the settlement you truly deserve, or you pay no attorney fees.