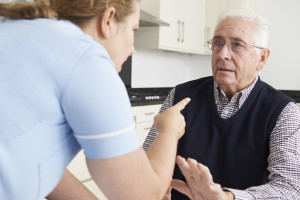 Nursing Home Abuse
It's all over the Fort Lauderdale news—ALL THE TIME. It seems we have almost become immune to it. Yes, nursing home neglect and elder abuse are a widespread problem in Fort Lauderdale, Wilton Manors and across South Florida. Abuse affects thousands of seniors every year; the same seniors who depend on the long-term care facilities, assisted living and nursing homes they've entrusted for the care and attention they need and deserve.
Joe Wagoner is a passionate and highly experienced South Florida nursing home abuse attorney. Joe knows that abuse or negligence at a long-term care facility can take many forms, including:
Hitting
Kicking
Restraining
Punching
And the unfathomable sexual abuse of a senior
We know how devastating it is for the family of an elder to realize that their loved one is the victim of neglect or abuse because the nursing home has failed to provide adequate medical care, nutrition, or the most basic human courtesy: hygiene.
Know the signs of nursing home neglect, which include:
Substantial weight loss
Unexplained slip or fall
Constant dehydration
Infections that keep coming back
Poor hygiene
Bedsores, and
Skin lesions
Joseph Wagoner is ready to fight for your family and your loved one's right to receive suitable medical, therapeutic, and rehabilitative care. Joe has served the Fort Lauderdale and Wilton Manors communities for over 26 years, and would be honored to help you find justice in your nursing home abuse lawsuit. Call our Fort Lauderdale law office at (954) 626-0727 for a complimentary consultation.