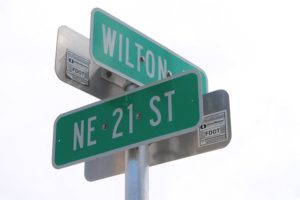 Wilton Manors Personal Injury Lawyer
Injured in an accident in Wilton Manors through no fault of your own? Feeling violated? My life's work is to obtain justice for you. My name is Joseph P. Wagoner and I am a personal injury attorney who lives in, works in and is part of the LGBT community in Wilton Manor's and Fort Lauderdale. Tell me about how I can help you. Reach me at (954) 626-0727.
Whether you are injured by slipping in front of one of the boutiques on Wilton Drive or are struck while riding bikes with your friends on NE 26th Street, I'm here to help you. I'll take the time to answer any and all questions you might have from what to do right after the accident to filing a police report to putting a personal injury lawsuit in motion.
"Whatever you do, seeking medical attention should be your first priority. " Joseph P. Wagoner, Personal Injury Lawyer
And if God forbid, a loved one or friend has been killed in a truck crash, motorcycle wreck, car accident or other vehicle or personal injury related accident, we can conduct a wrongful death lawsuit for you, no matter how complex and technical.
Call me for a confidential consultation. I am a personal injury attorney who has made it his calling to help victims of negligence and personal injury in the Wilton Manors / Fort Lauderdale area. You can reach me at (954) 626-0727.