Construction Accident Injury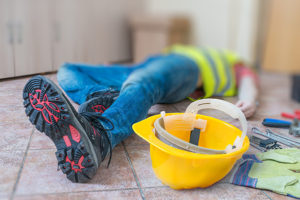 Florida construction accidents are at an all-time high in 2016. Despite strict regulations for electrical system designs, scaffolding requirements, fall-protection equipment, and machinery guarding requirements, accidental construction injuries are all too common in Fort Lauderdale, Wilton Manors, and throughout South Florida. The most common fatal building related accidents in the region are caused by falling, being struck with an object, getting electrocuted, or being caught in or between pieces of construction equipment, according to the U.S. Department of Labor's Occupational Safety and Health Administration. Wrongful death and serious injury victims and their families can rely on Fort Lauderdale area construction injury lawyer Joseph Wagoner to get the compensation they deserve.
With retail vacancies at an all-time low in South Florida, commercial property construction is booming in the area. Open-air retail center construction in popping up throughout Fort Lauderdale, while other commercial properties are renovating and expanding to serve more members of the community. As Wilton Manor's LGBT community grows, residential construction is also expanding in the area. More than forty townhouses are being built at The Pointe at Middle River at the location that was formerly Gibby's Steaks & Seafood. Whenever construction increases, construction accident injuries also increase in South Florida.
Because some construction workers only qualify for workers' compensation claims, they often have to sue manufacturing equipment companies and other responsible parties who are liable for their injuries. Construction related injuries can permanently alter a person's life. If the victim survives the accident, he may be permanently paralyzed or require multiple surgeries. Other accident victims may suffer from traumatic brain injuries that cause them to require lifetime care. Worker's comp claims won't begin to cover the expenses for most of these injuries, which means that victims and their families must rely on experienced construction accident injury lawyers to fight for justice on their behalves. Victims of construction accidents in Fort Lauderdale, Wilton Manors, Boca Raton and the surrounding areas rely on South Florida building and construction personal injury lawyer Joseph Wagoner to settle their claims or take their cases to trial. If you or a loved one has suffered injury or death from a construction industry related accident, contact attorney Joseph Wagoner for a free consultation today at (954) 626-0727 or click here.