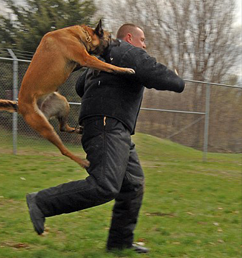 Dog Bites
Dog bite injuries are a serious epidemic in the U.S. Every year, almost five million Americans fall victim to malicious dogs. Sadly, a disproportionate amount of them are children.
Joe Wagoner is not only a lawyer, he's also a father who knows first-hand the importance of protecting ourselves and our children against vicious dogs bites.
Florida law is clear when it comes to owning pets: dog owners are responsible for their dog's actions.
Dog bites is a growing problem in Florida, and especially Fort Lauderdale where it is still legal to own dangerous breeds, like Pitbulls.
Broward County pet laws are clear. Chapter 4-3 of the Broward County Code (Broward County Animal Care Ordinance) states:
It is against the law for any person to permit their dog to be at large. This means that the dog must be under the direct, physical control of a person by means of one of the following:
Confined to the property of its owner by means of a fence Did you know that homeowner's insurance will pay for damages caused by a dog belonging to the home's owner? If you or someone you know was injured by a dog bite, Joe wants to hear what happened.
Contact Joe about your potential dog bite case and he will contact you within the hour! Joe Wagoner has been serving the Wilton Manors, Fort Lauderdale area for over 26 years.